Building WordPress Websites – At An Affordable Price
Personalised 
Webdesign
Hosting
Care Packages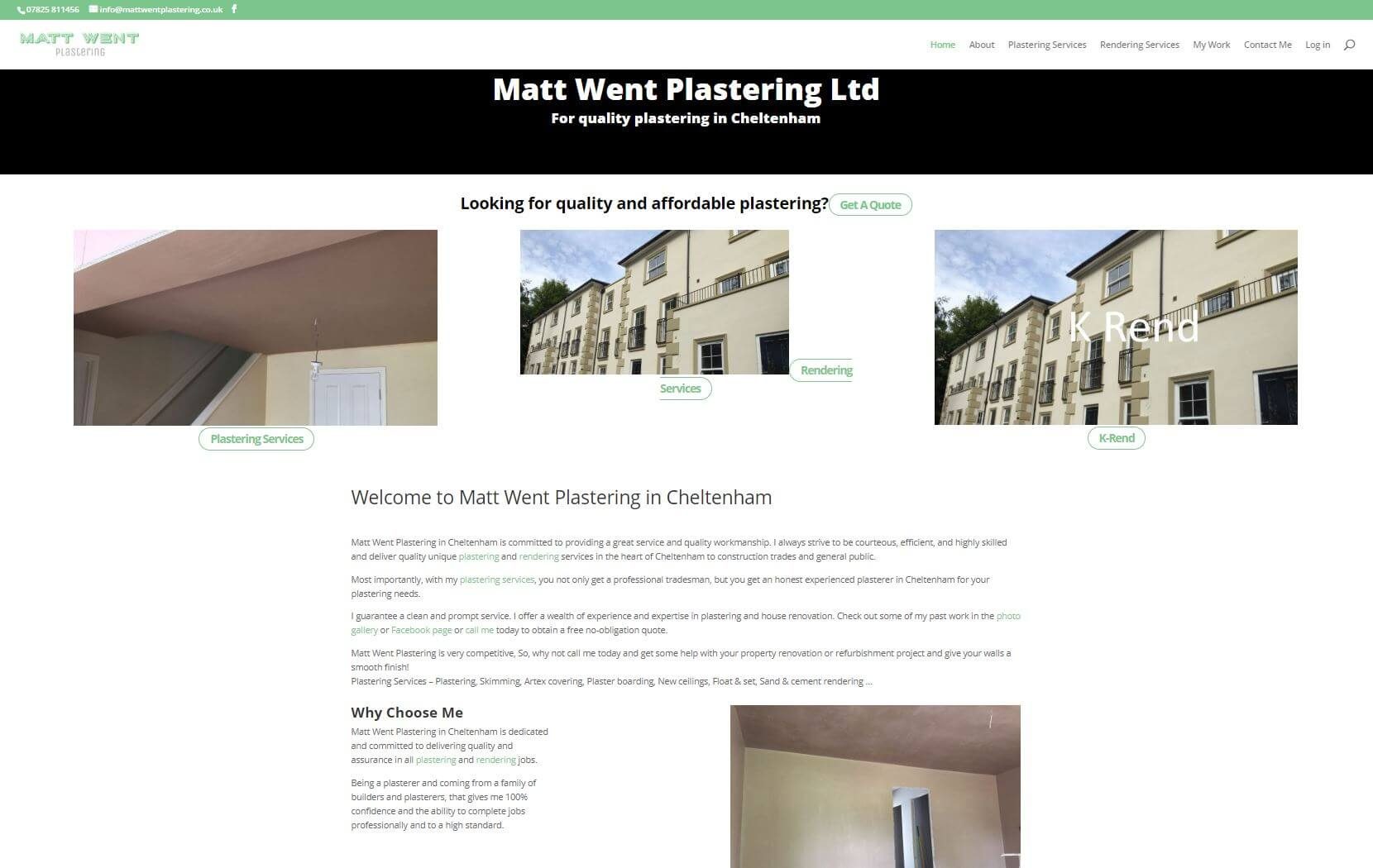 Congratulations to Matt Went Plastering
Congratulations to Matt Went Plastering, a brand new website launched today and it looks good!
Matt has been a pleasure to work with over the past few weeks, providing information as soon as requested and really quick with updates and imagery.
Check out his new website and if you need any plastering work doing, be sure to give him a shout.
Did you find what you were looking for? If not, then please do let me know using the form below:
You can use the contact form to get in touch with me. If you'd really rather send an email you can do so to info@chrisdprojects.co.uk – just please make sure you include all the information requested to the left. Thanks! I try to reply within 24 hours, excluding weekends (we all like to take a break, right?)