Building WordPress Websites – At An Affordable Price
Personalised 
Webdesign
Hosting
Care Packages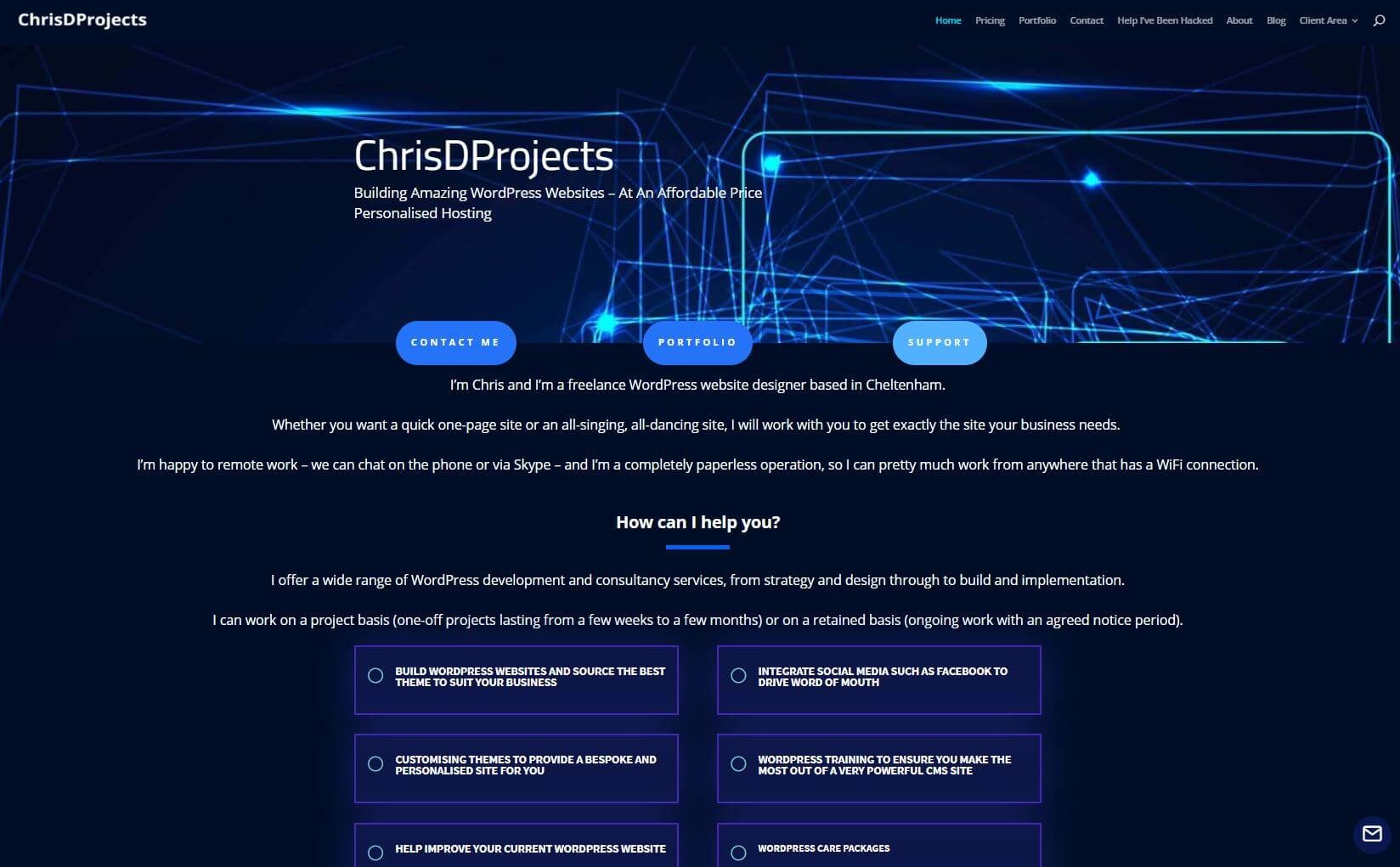 New Site!!!
After reviewing my site I felt it was time to have a site overhaul.
Take a look around the site @ www.chrisdprojects.co.uk
Being that the site was for myself, I have plodded on in the evenings and have had great fun playing until it was just right… #ChrisDProjects#wordpress #wordpressdeveloper #websitedesign
Contact Me
It's always nice to meet my clients in person, I also love coffee… So if you are in or around Cheltenham I'm more than happy to meet at a nice coffee shop with Wi-Fi.
But if you're more than a car drive away, I am happy to talk through your requirements by phone, email or Skype.
You can use the contact form to get in touch with me. If you'd really rather send an email you can do so to info@chrisdprojects.co.uk – just please make sure you include all the information requested to the left. Thanks! I try to reply within 24 hours, excluding weekends (we all like to take a break, right?) 
Did you find what you were looking for? If not, then please do let me know using the form below:
You can use the contact form to get in touch with me. If you'd really rather send an email you can do so to info@chrisdprojects.co.uk – just please make sure you include all the information requested to the left. Thanks! I try to reply within 24 hours, excluding weekends (we all like to take a break, right?)